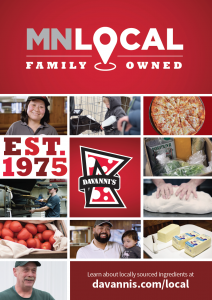 As we ring in the new year, we're so thankful for all of the support we have received from you and cannot believe that this year we celebrate 45 years in business. There are so many fond memories from over the years and just how much our business has grown, expanded, and changed. A few things remain true – our amazing employees, our loyal customers, and the quality product we pride ourselves in providing to you.
This year, we continue to share the stories of our employees, vendors, and customers that have kept us in business for these 45 years. We are also running some radio spots with KFAN with some clips from radio ads we did many years ago.

Thank you to WCCO Radio for providing us these clips from our time working with Dark Star:

So thank you for 45 years and counting. We wouldn't be here without you!