Try one and you'll be raving like all our Hoagie fanatics! Built on a white, grain, or ciabatta bun. Standard dress comes on most of our Hot Hoagies (unless noted otherwise): Our Hot Hoagies are topped with mozzarella and garlic butter, then broiled. Once out of the oven, we add lettuce, tomatoes, onions, mayo, and our own secret dressing.
For menu prices check out our Full Menu.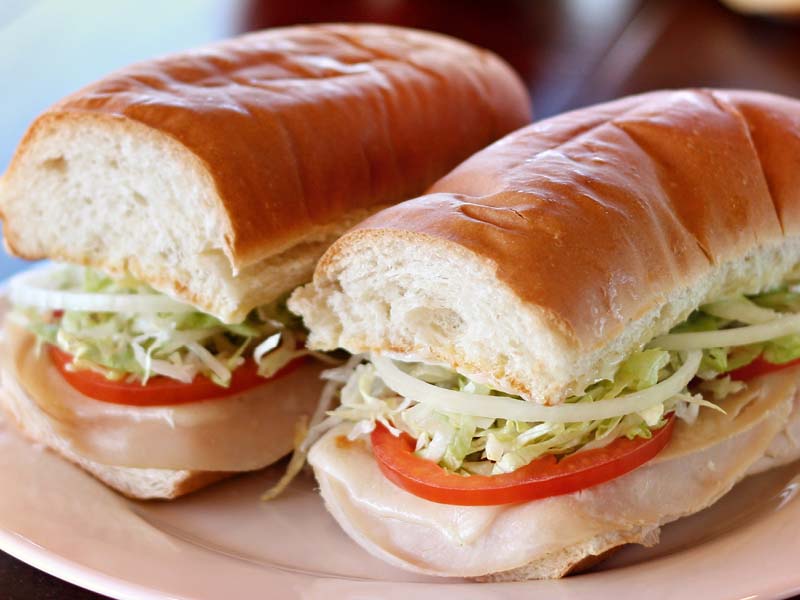 This is our best-selling Hot Hoagie for years!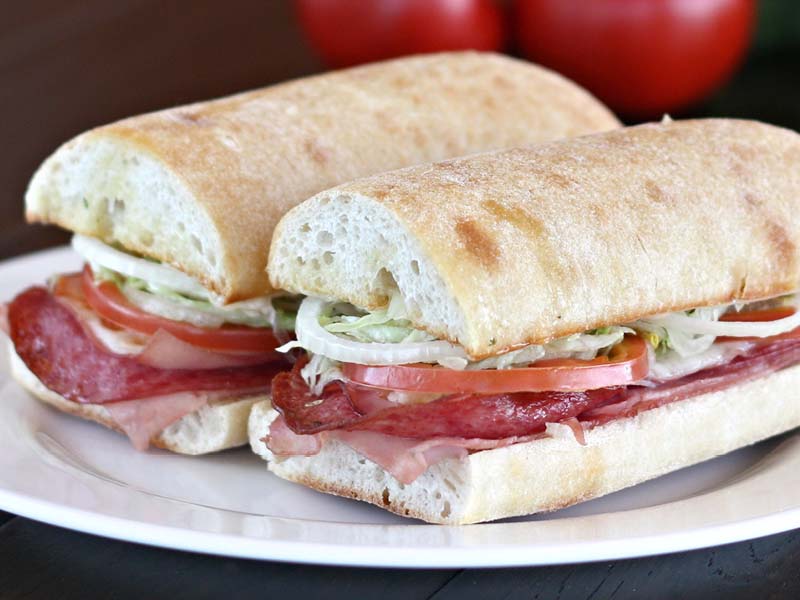 Made with an assortment of three meats – Ham, Smoked Ham, & Salami.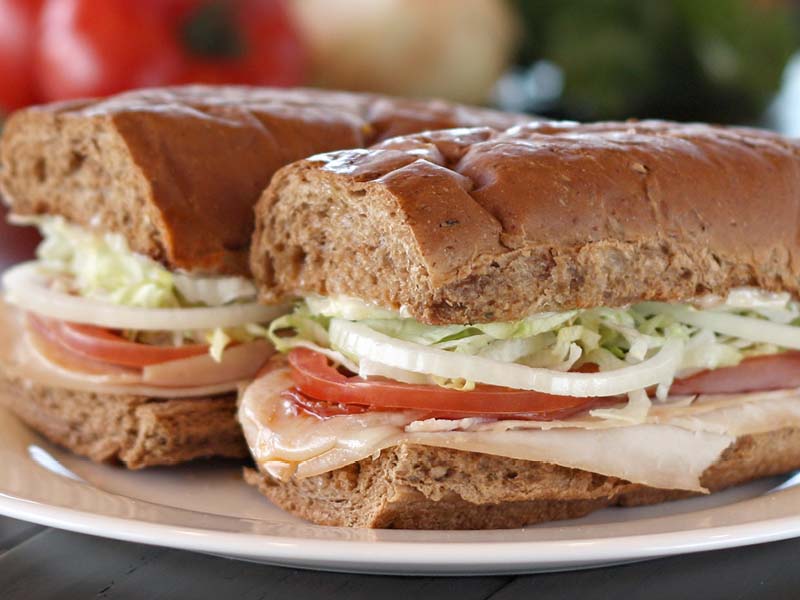 Includes three meats – Turkey, Canadian Bacon, & Pepperoni.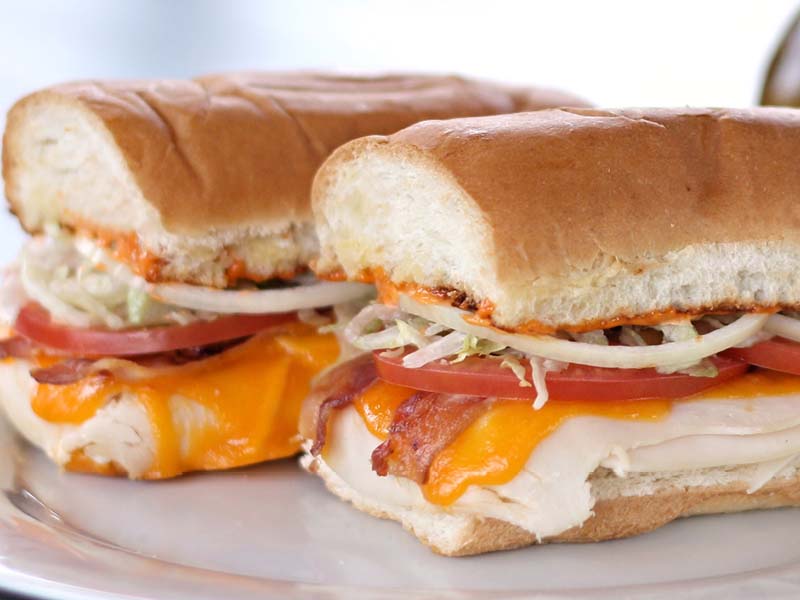 You may know this as our TBC Hot Hoagie – a fan favorite!
Best quality – top round and oven-roasted.
Oven-roasted, seasoned, sliced, and all-white breast meat.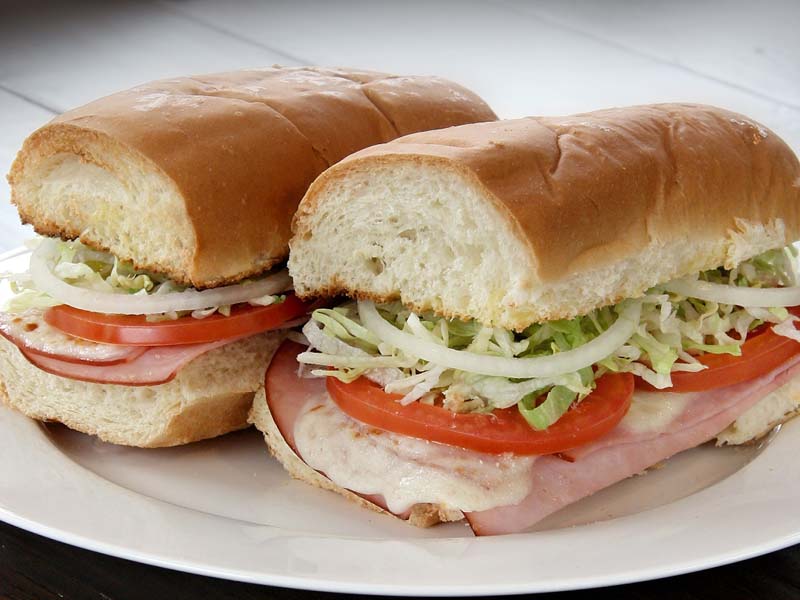 Another classic Hot Hoagie! Made with 96% fat-free smoked ham.
Meatballs with red sauce and mozzarella.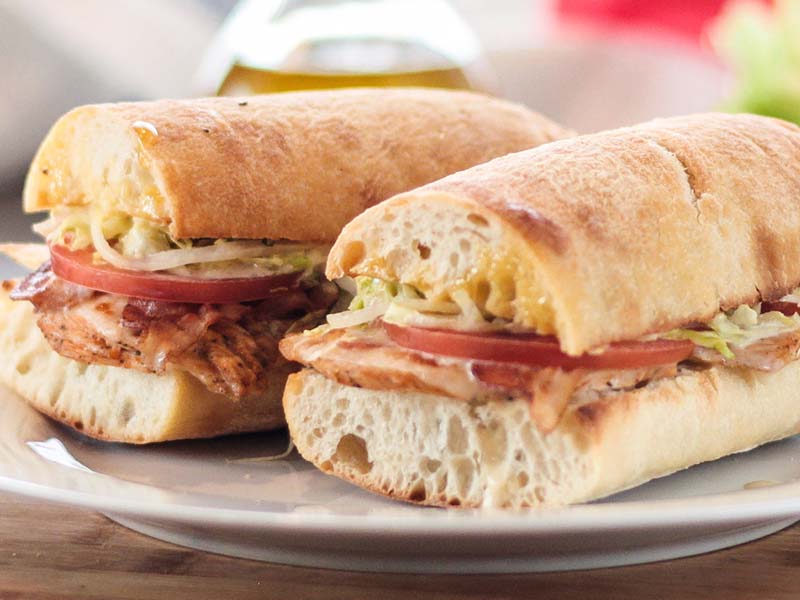 Made with chicken, honey mustard dressing, & bacon.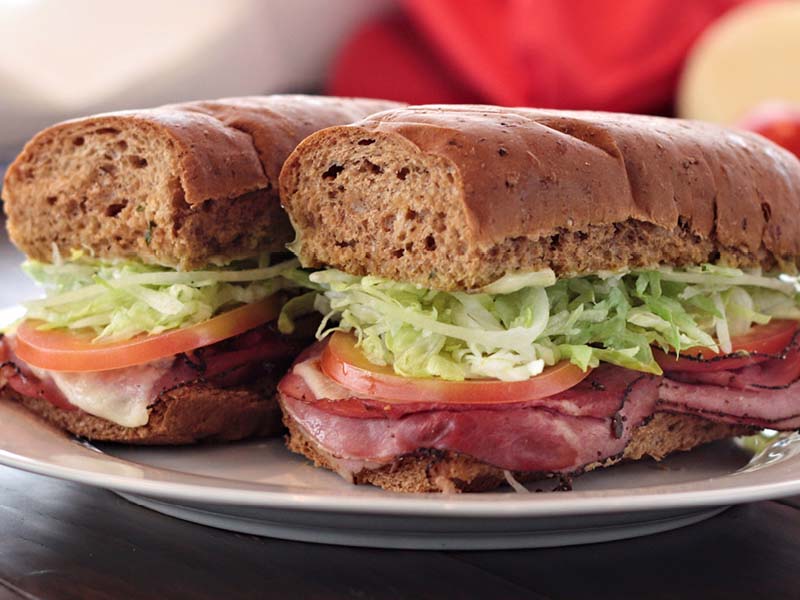 Only the Choicest Cut: Hand trimmed, eye of round Pastrami.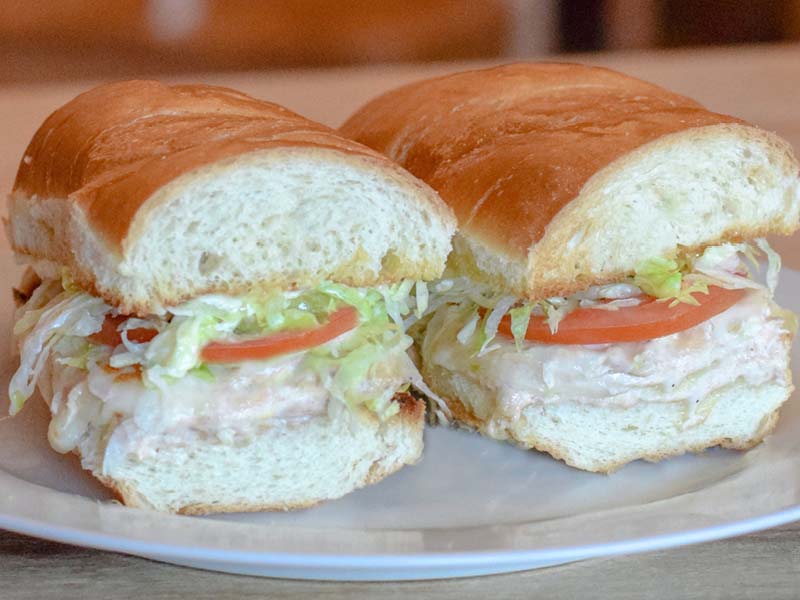 A classic since our start. Made with the best Tuna!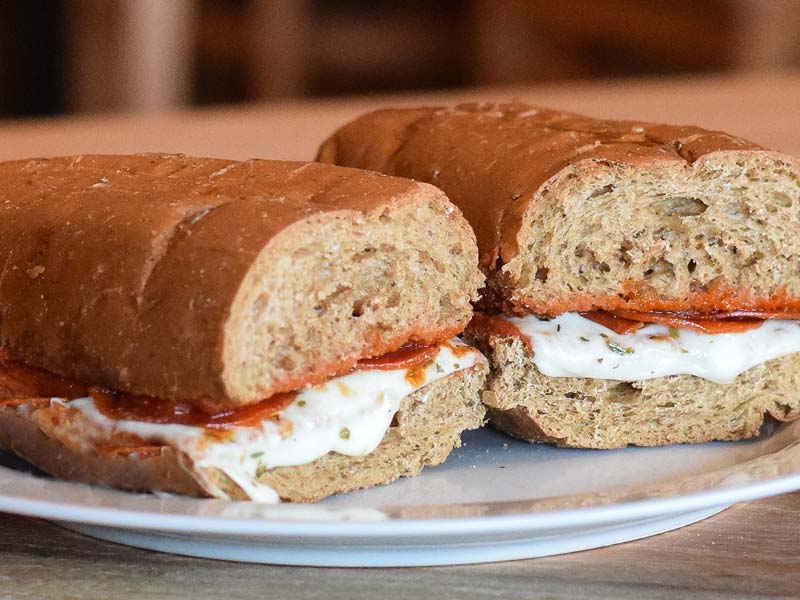 Craving a Pizza and a Hoagie? Try a Pizza Hoagie!
Green & black olives, green peppers, mushrooms, and pizza sauce.
Naturally smoked and dry-aged. Pro tip: add banana peppers for an extra kick.